Return to Americana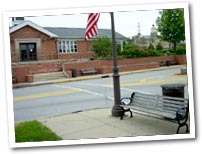 You remember the days. You stopped in at the bakery for a loaf of bread. The corner hardware store was also a place to talk about that afternoon's ball game. Your favorite diner was just down the block. You waved at the shop owner sweeping the sidewalk.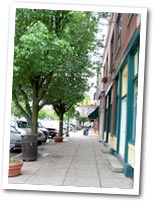 Return to those days at one of the Gammonley Group's luxury urban condominium and townhouse communities. They're a friendly and forgotten mixture of 1940's style urban living combined with all the suburban conveniences you're used to. You'll find all of our developments just walking distance from restaurants, shopping and the train station, while recreational and cultural attractions are nearby as well.
We've been building unique and stylish residences since 1988, including our current developments in Willow Springs, Bloomingdale, Woodridge, Oak Lawn, Roselle, Clarendon Hills. In Chicago we have several highrises, 757 Orleans @ Chicago in River North, and in the South Loop Prairie Pointe at Central Station. We think you'll find our developments full of charm, character and convenience. Just like you remember.